Analytics, optimization, security, style
We are ready to conduct a quick analysis of the Joomla site security, an analysis of SEO optimization, and identify and eliminate the causes of slow downloads. Provide installation and updating of free and most popular paid Joomla extensions. Set up a backup and recovery system.
If you want to create a new website on Joomla in order to manage it yourself later and have the opportunity to develop its functionality, we will help you do it quickly with a minimum of cost.
Hire our Joomla developer and he will complete your task!
Analysis and Testing
Effective and accurate structural analysis of the Joomla website. Identify required updates to Joomla extensions. SEO analysis, download speeds, identification of Joomla security problems.
Increased security
Identify Joomla security breaches. Installation and configuration of the firewall. Blocking the access to the admin panel and hacking site and applications. File system analysis and removal of potentially dangerous vulnerabilities.
Increase download speed
Installing scripts to optimize the speed of the Joomla site. Reduce the number of requests. Code minimization. Removing unnecessary items to increase the speed of Joomla. Caching configuration.
Design and customization
Making changes and design. Installing and updating Joomla template versions. Correction and optimization of images in accordance with the requirements of SEO. Display settings for mobile devices.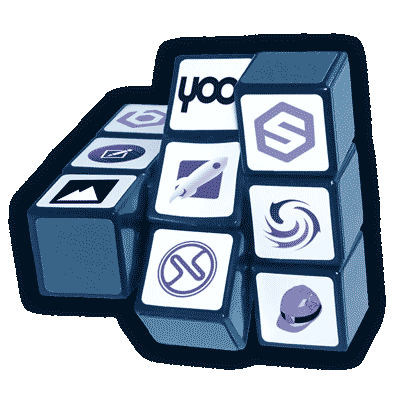 Joomla extensions archive
Our Joomla developers have access to thousands of paid extensions, templates, components, modules and plugins. We work with the most famous and popular software developers for the CMS Joomla platform.
Updating or installing extensions from our archive on your website will significantly reduce your costs. The cost of installing or updating a paid extension will be cheaper than buying a license directly from the manufacturer.
Read more about Joomla Extensions in our Blog
Extensions from top brands:




WHY We USE JOOMLA?
Advantages of CMS Joomla
CMS Joomla today is one of the most convenient, effective and secure content management systems. Joomla is developing rapidly and in many ways is ahead of its competitors, such as WordPress and Drupal (read in blog Joomla vs WordPress). The obvious benefits of Joomla are listed below.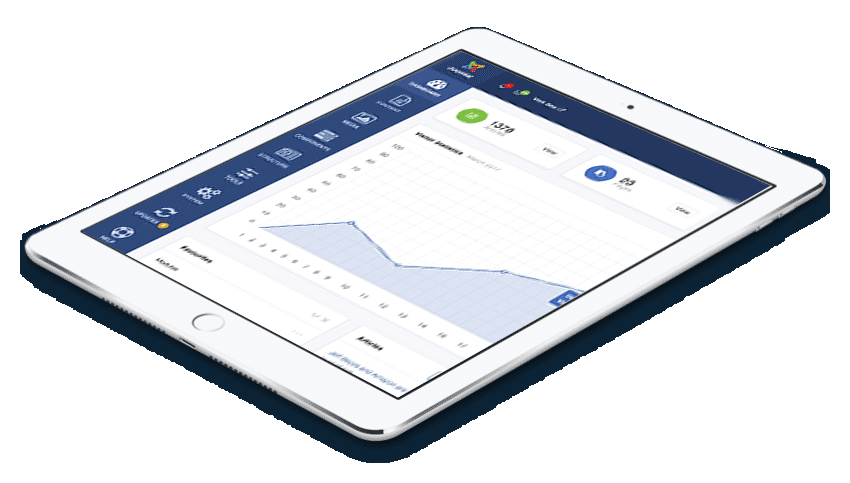 Joomla is an open source content management system (CMS). Joomla is free. Absolutely! You can download the Joomla distribution free and publish the site on it in minutes.
The intuitive simplicity of the Joomla admin panel will allow you to quickly navigate and make changes to both articles on the site and its structure in a short time. In addition, for this, you will not need to attract Joomla developers.
CMS is constantly being improved and updated. Changes are quickly made to increase Joomla security and protection against possible hacks and hacker attacks. The Joomla development team closely monitors the community and responds to them.
Advantages of CMS Joomla
15 key Advantages of Joomla CMS
1. CMS Joomla is free; 2. Managing a site on Joomla is as simple as using Word or Excel; 3. Joomla is safe; 4. Joomla is available in all languages ​​of the world; 5. High quality source code of CMS Joomla; 6. Easy installation and initial configuration of CMS Joomla; 7. Simple and convenient administration panel; 8. Thousands of free and commercial CMS Joomla templates; 9. Tens of thousands of developed extensions for CMS Joomla; 10. Joomla modules allow high-quality display of content on the website pages; 11. Joomla plugins provide an unlimited range of features; 12. Great Joomla ecommerce applications; 13. Update Joomla version in a few seconds; 14. Fast loading of websites based on CMS Joomla; 15. Excellent opportunities for SEO-optimization.
Joomla vs WordPress
Comparison of Joomla and WordPress
The choice of a content management system (CMS) is important, first from the point of view of convenience of subsequent use and secondly from the point of view of system flexibility. The rapid development of technology is forcing website owners to constantly improve the content and services provided. This is always associated with the quick and accurate additions to the site software. It is always necessary to take into account security criteria and the absence of extension conflicts.
Our team has experience working with different CMS (WordPress, Drupal, TYPO3, Wix, Contao, Bitrix, Webassist, etc.). Each CMS has its own advantages and disadvantages. However, as a result, we made our choice in favor of CMS Joomla. Of course, the main studies were conducted in the direction of the comparison "Joomla vs WordPress" and "Joomla vs Drupal". Both WordPress and Drupal are very popular and are in constant development. Some parameters of these CMS impress. Nevertheless, in general, if we summarize all the ratings, CMS Joomla is, in our opinion, the most preferred choice.
About JOOMLA HOSTING
How to choose the best Joomla hosting?
All of the above advantages of working with Joomla are directly related to the server quality, equipment and security of your server. Choosing a hosting for the site is one of the most important tasks at the initial stage of website creation. There are many criteria for evaluating hosting services for Joomla. Among which, in our opinion, the most important are the server responce speed, processor speed, disk space, hosting platform software, user-friendly interface and, of course, pricing policy.
TOP 5 Joomla Hosting providers